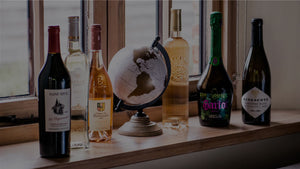 Welcome to The Wine Caverns
A bit about us
We exist to make great wine from around the world accesible for everyone to discover and enjoy. Our team scours vineyards around the globe to discover quality wines that each offer something a little different, from the best rose wine to the perfect celebration bubbles and more.
We say no to mass-produced wines and instead curate our caverns so they can be explored by occasion, mood and character not just by grape and region (although you can still search this way if you wish). We know just how special a really great wine can be and we welcome all who want to enjoy it.
Shop our full range of wines
You will find Provence rosé, French red and white as well as a range of stunning English sparkling wines.
Shop Here
We believe great wine should be a pleasurable and enriching experience, not an intimidating one reserved for experts only. That's why we don't care for the usual 'wine club' stuffiness and instead believe in sharing our knowledge and passion for wine, not keeping it hidden away. Take a look at our blogs and wine related news and see what catches your eye.
Contact us
Customer Service
Please call +44(0) 330 122 5290
We are open Monday to Friday from 09:00 to 17:00